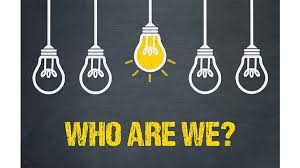 http://archive.org/details/wolcottchristianchurch.org--who-are-we--who-are-we-part-2-siblings
How many of you have biological siblings? If you do, you also know that those sibling relationships can have a multitude of dynamics. Some siblings may be easy to love, and others may be very difficult to love.
In God's family the same dynamics can apply. There are some brothers and sisters in Christ that are easy to love and there may be some others that are a challenge to love. Either way God's word is full of the principle to love one another. Jesus took it to such a depth that He challenged the disciples of His day to be willing to love their enemies.
Jesus also, gave them the two greatest commandments and those were to love God with all your heart, soul, mind and strength and to love others as yourself. The neighbor in that verse is a reference to everyone who is around us. Jesus also called us to love others as we love ourselves because it is natural for us to love ourselves. Jesus' desire is for loving others to come as naturally to us as it is to take our next breath.
Now let's really dig into what it means to love one another.
A New Command
John 13:34-35, "A new command I give you: Love one another. As I have loved you, so you must love one another. 35 By this everyone will know that you are my disciples, if you love one another."