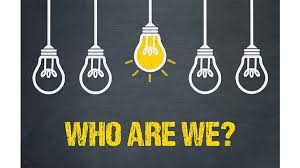 http://archive.org/details/wolcottchristianchurch.org--who-are-we--what-are-we-part-3-to-them
Who are we? Thus far in this series we have talked about identity and siblings.
The reality is that we all have an identity and the only question is this ………. what will we place our identity in and what is the foundation for our identity? Our identity cannot be found in stature, successes in life, boyfriends, girlfriends, friends, spouses, children or anything else. Christ must be our foundational source of our identity, otherwise we will find ourselves living in a constant flow of upheaval and identity crisis.
Last week we talked about the importance of loving our brothers and sisters in Christ. Sometimes that will require loving when it is hard and even to the extreme of loving our enemies. We need to be committed to one another to spur one another on to love others and do good to them. We need to literally out compete one another in these areas of loving others and doing good to them.
This morning I want to talk to you about "Who Are We?" To Them. Who is them? The them this morning are those who do not have a relationship with the Lord through personal faith in Jesus Christ as Savior or those who have wandered away from fellowship with the Lord and His church. Who Are We? To Them?