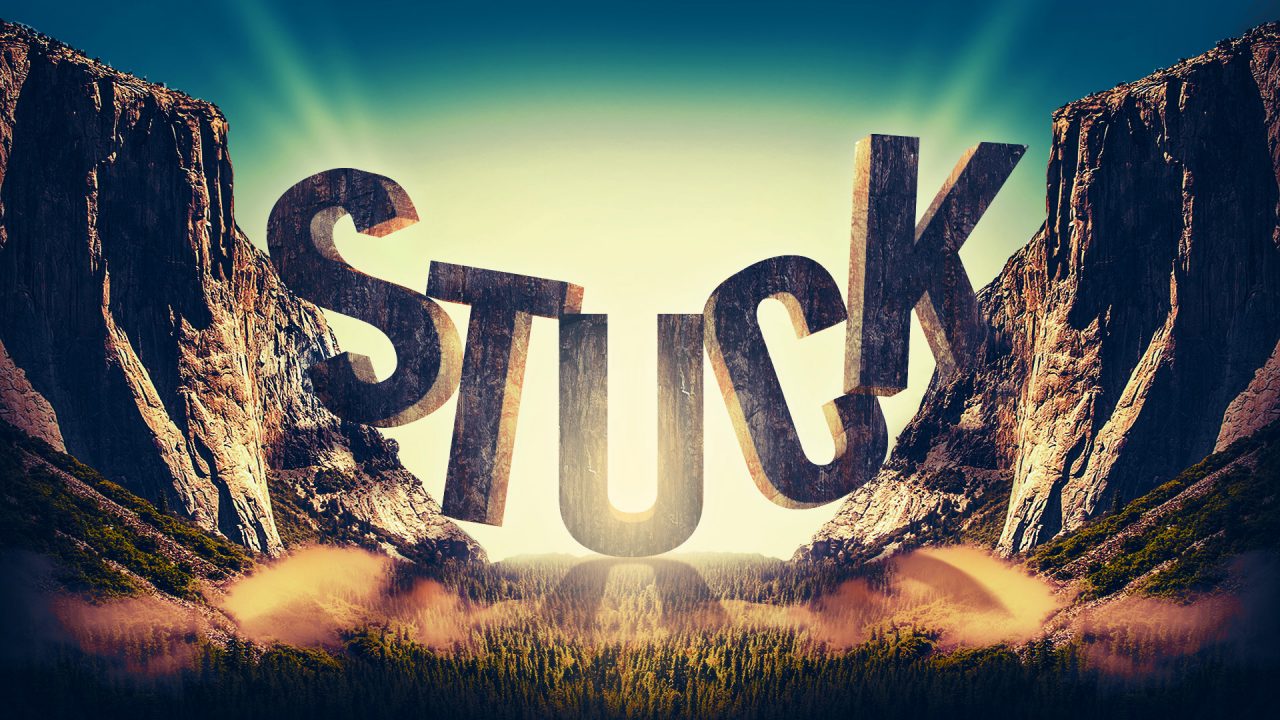 *We apologize for not being able to load the audio version of this week's message. We are sharing the transcript of the message.
Dr. Henny Saunders a Christian who is also a psychologist shared this:
There is a cluster of symptoms associated with depression, the two main ones are depressed mood and losing all interest and pleasure in things. Others include feelings of worthlessness or guilt, thinking negatively about things, and also losing all hope for the future. That would fit into the psychological part of our holistic model. But there are physical symptoms too, so there might be changes in appetite, disrupted sleep pattern, low energy levels, and poor concentration. For someone to be given a diagnosis of depression, they would need to experience at least five of the full list of symptoms nearly every day for at least two weeks. But it's not obviously as straightforward as that, and lots of other factors are taken into consideration, and diagnosing depression should only be done by someone qualified to do so.
Depression is lonely. The sense of isolation and feeling cut off from other people in the world is one of its most crippling aspects. Depression affects our relationships, our ability to cope with social occasions, and it can make it hard to contribute in conversation. This isn't just a relational aspect, it can be a spiritual one too because God's presence can feel very distant and unreal, and we can feel completely alienated from him.
Depression is a bewildering experience. It's often really difficult to describe in just words, so metaphors and images have been used by many as a powerful way of conveying what it is. Winston Churchill famously called his depression the "Black Dog." Others have likened it to being stuck alone in a deep, dark pit, being caught in a tunnel, or being lost in thick fog.
So depression is varied and complex, it's far more than—and in fact it's not the same as—feeling sad. It's a lonely experience. Metaphors and images as well as a holistic model can help us to better understand it.
Stuck in Depression
I Kings 19:3-8, "Elijah was afraid and ran for his life. When he came to Beersheba in Judah, he left his servant there, 4 while he himself went a day's journey into the wilderness. He came to a broom bush, sat down under it and prayed that he might die. "I have had enough, Lord," he said. "Take my life; I am no better than my ancestors." 5 Then he lay down under the bush and fell asleep. All at once an angel touched him and said, "Get up and eat." 6 He looked around, and there by his head was some bread baked over hot coals, and a jar of water. He ate and drank and then lay down again. 7 The angel of the Lord came back a second time and touched him and said, "Get up and eat, for the journey is too much for you." 8 So he got up and ate and drank. Strengthened by that food, he traveled forty days and forty nights until he reached Horeb, the mountain of God."
I want to share with you that if you battle depression you are not alone. In our text passage the Prophet Elijah was in a deep and dark pit of depression because of his fear about the death decree that had been put out by Queen Jezebel. God had used Elijah mightily several times before and had just used him again to defeat 450 false prophets of the false god Baal. I want us to pay special attention to what happened when the angel appeared to Elijah. There was no rebuke and no chastising from the angel to Elijah. Instead the angel simply brought him food and told him to go to sleep. The second time the angel came again he brought food and told Elijah to get up and eat because the journey (God's next task for Elijah) would be great. God strengthened Elijah's body through food and rest and then directed him to go on a 40-day journey to Mount Horeb which is known as the Mountain of God.
I too have battled depression twice in my life. The first time was before I believed in Jesus Christ as Savior. I was in my pre-teen to teenage years and my family was living the "American Dream". Nice house, nice cars, nice stuff, lots of money and lots of vacations. Our "American Dream" crumbled apart when my Dad's purebred duroc hog herd contracted a disease that could not be treated at that time. Up until that point I had never witnessed my parents argue, but when the money started dwindling it became a regular occurrence to hear my parents fighting and threatening to divorce one another. As our family life continued to disintegrate, I started to experience a high level of anxiety and then started having panic attacks and extreme amounts of social anxiety. This progressed to an extreme level toward the end of my Sophomore and Junior year of high school. The panic attacks and social anxiety had come to the point that I could not even think about going to school without having a panic attack. I missed the whole second semester of school my Junior year because of it. Depression set in as I started having suicidal thoughts. One day I was driving my Dad's pick up and I was consumed with one thought and that was that if I jerked the steering wheel of the truck hard to the right and hit a utility pole my misery and all the darkness would end. My parents did not know what to do with me. Dad would occasionally give me some of his Valium pills that had been prescribed to him to try to calm me down. I don't want you to think lowly of my Dad as he was just trying to help and did not know what to do. I started seeing a secular psychologist and he was nice and showed me ink blots and asked me what I saw? One day when I was visiting him, I believe that God showed me what theologians refer to as God's common grace. I was sitting there, and he was asking me questions again and showing me, pictures and I would not divulge to him that my parents fighting and the "American Dream" crumbling was the cause of my depression. In the psychologist's office was a small window and that day the sun shined brightly through that small window and it was as if it was shining directly on me. It was as if God was wrapping the warmth of His loving arms around me even though I did not have a relationship with Him. That day I did not walk out of that office cured, but the dark depression did lift from me. Two years later I believed in Jesus Christ as Savior and started understanding that He was the hope that I was truly longing for and that I could anchor myself to.
Living Un-Stuck and Free from Depression
I want to make this perfectly clear before I continue. Depression can be caused by physical and emotional problems and I am in no way suggesting that Jesus is a cosmic cure all for depression. I would never suggest to you that medications, exercise, good sleeping patterns and secular psychology is not needed at times when battling depression.
I know in the past many would be tempted to look at a Christian that was battling depression and simply conclude that person did not have enough faith and needed to rely on God more. Having a relationship with Jesus and depending on God is important in battling depression and I am a living testimony of that, but we must resist the temptation to view other Christian's who battle it as being inferior, defective or not having enough faith.
Here is a passage of scripture that I believe gives an immense amount of hope to those who struggle with depression.
Psalm 121, "I lift up my eyes to the mountains—where does my help come from? 2 My help comes from the Lord, the Maker of heaven and earth. 3 He will not let your foot slip—he who watches over you will not slumber; 4 indeed, he who watches over Israel will neither slumber nor sleep. 5 The Lord watches over you—the Lord is your shade at your right hand; 6 the sun will not harm you by day, nor the moon by night. 7 The Lord will keep you from all harm—he will watch over your life; 8 the Lord will watch over your coming and going both now and forevermore."
Just as Elijah found help the psalmist declares clearly that God is our ever-present help and strength even when battling through depression. Look at what the Lord will do for those who turn to Him.
Our help comes from the One who created the Heavens and the earth and part of that creation is you and me.
He will not let us slip and is always watching over us.
He is our shade. In other words, our resting place and source of peace.
He will protect us and keep us from all harm. Even when our earthly circumstances are bad, He is there being His good and faithful self.
He will take care of us here on this earth and into eternity when we go to be with Him.
I had to really hold onto and anchor myself in the truth of this passage during the second time I battled the dark place of depression. I had a relationship with God through my faith in Jesus Christ as Savior unlike the first time I battled depression. We had just lost all our funding for the church plant in Lafayette and that started the spiral. Part of this was due to me allowing too much of my identity to be encompassed in the success of that church plant. We were also, dealing with one of our children straying away from the Lord and our marriage was suffering because of all the stress and anxiety of the circumstances around us.
However, as I said before this round with depression was much different than the first time because of my relationship with God.
Here are a couple of verses that I clung onto during that time ……….
Romans 8:28, "And we know that in all things God works for the good of those who love him, who have been called according to his purpose."
I needed to understand and believe that God had a good purpose through what I viewed as terrible life circumstances. I realized that one of the keys to getting through this time was going to be believing his truth instead of believing the debilitating feelings I was struggling with.
Jeremiah 29:11, "For I know the plans I have for you," declares the Lord, "plans to prosper you and not to harm you, plans to give you hope and a future."
I also, had to believe that despite all those negative circumstances that God was still good and had a good plan for my life. I had to believe that His desire was to give me a future and a hope.
God also, brought me a song during that season that served as a life preserver for me. The song is entitled "Where I Belong". The songs message is clear in that ultimately this world is not home for those who believe in Jesus Christ as Savior. There were times when I was alone at home in the darkness of depression and I would lay prostate on the floor or get on my knees and cry out to God for help while listening to that song.
If you are here and battling depression, I want you to know THAT THERE IS HOPE! God will help any of us with depression when we turn to Him. The other thing I would share is don't battle depression alone. Get some solid Christian people around you during your battle. People that will be compassionate, will pray for you and speak God's truth into your life. We also, offer biblical counseling here at the church that can help you.
We are going to close this message by playing the song "Where I Belong" then we are very appropriately going to sing our invitation song this morning which just happens to be a song entitled "Blessed Be Your Name".
We will again have folks available to pray with you after I pray at the end and we close the worship service.