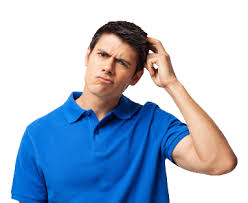 http://archive.org/details/wolcottchristianchurch.org--idols-me--idols-me-part-1-defined
We are going to spend the next few weeks doing a series on idols. Today I want to spend our time setting a foundation for what an idol or the practice of idolatry is.
Webster's dictionary definition of an idol is as follows:
an object of extreme desire.
a representation or symbol of an act of worship.
a pretender or imposter.
a false conception.
a form or appearance visible but without substance.
The King James Version meaning of Idolatry in the Old Testament means to prostitute one's self, become an adulterer or to participate in whoredom. In other words, instead of pursuing a passionate relationship with God we literally sell ourselves out to cheap imitations and things that have no power to fulfill us.
The Apostle Paul addressed idols 2,000 years ago and listen to what God inspired him to write.
Acts 17:24-31, "The God who made the world and everything in it is the Lord of heaven and earth and does not live in temples built by human hands. 25 And he is not served by human hands, as if he needed anything. Rather, he himself gives everyone life and breath and everything else. 26 From one man he made all the nations, that they should inhabit the whole earth; and he marked out their appointed times in history and the boundaries of their lands. 27 God did this so that they would seek him and perhaps reach out for him and find him, though he is not far from any one of us. 28 'For in him we live and move and have our being. 'As some of your own poets have said, 'We are his offspring.' 29 "Therefore since we are God's offspring, we should not think that the divine being is like gold or silver or stone—an image made by human design and skill. 30 In the past God overlooked such ignorance, but now he commands all people everywhere to repent. 31 For he has set a day when he will judge the world with justice by the man he has appointed. He has given proof of this to everyone by raising him from the dead."