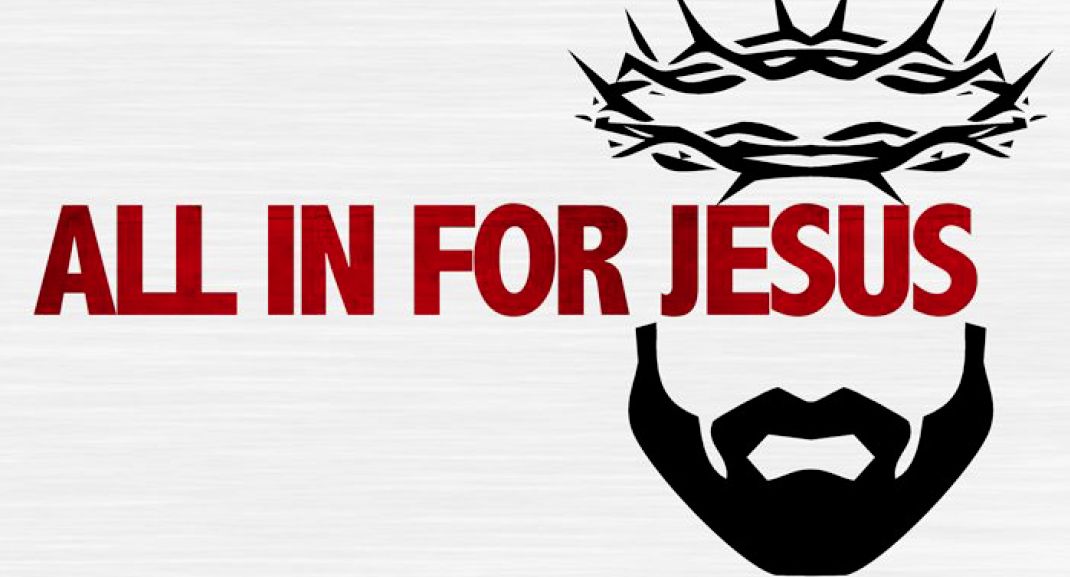 We were not able to upload the audio version of this weeks message ALL IN Part 7. However, we have uploaded Pastor Tom's manuscript for you. Enjoy reading and God Bless!
Philippians 3:13-14, "Brothers and sisters, I do not consider myself yet to have taken hold of it. But one thing I do: Forgetting what is behind and straining toward what is ahead, 14 I press on toward the goal to win the prize for which God has called me heavenward in Christ Jesus."
Look at the keys in this verse about running the race:
Forget What is Behind
The Apostle Paul could have got bogged down in his past life as he was one who imprisoned, tortured and even had Christians of his day killed before he came to saving faith in Jesus Christ. We too can get bogged down in past failures and as Hebrews 12 states: "the sins that so easily beset us". We must get rid of those feelings of failure, confess any known sin and allow God to continually change our hearts through His power. As we do that we will be able to stay focused on the prize and not get bogged down during the race.
Strain Ahead
Sometimes the Christian life is not easy, but we must always remember that our God runs the race with us.
I Timothy 4:7-8, "Have nothing to do with godless myths and old wives' tales; rather, train yourself to be godly. 8 For physical training is of some value, but godliness has value for all things, holding promise for both the present life and the life to come.
In the Christian life we can't ever stop training. We need to be constantly practicing Godliness and loving and obeying Jesus by keeping His commands as we talked about last week.
The Finish Line
As we said before, a strong runner always keeps in mind the finish line and the prize. What is the prize and what is the finish line for the race of the Christian life?
John 14:2, "My Father's house has many rooms; if that were not so, would I have told you that I am going there to prepare a place for you?"
I Corinthians 2:9, "However, as it is written: "What no eye has seen, what no ear has heard, and what no human mind has conceived"— the things God has prepared for those who love him."
Revelation 21:4, "He will wipe every tear from their eyes. There will be no more death' or mourning or crying or pain, for the old order of things has passed away."
Revelation 21:21-27, "The twelve gates were twelve pearls, each gate made of a single pearl. The great street of the city was of gold, as pure as transparent glass. 22 I did not see a temple in the city, because the Lord God Almighty and the Lamb are its temple. 23 The city does not need the sun or the moon to shine on it, for the glory of God gives it light, and the Lamb is its lamp. 24 The nations will walk by its light, and the kings of the earth will bring their splendor into it. 25 On no day will its gates ever be shut, for there will be no night there. 26 The glory and honor of the nations will be brought into it. 27 Nothing impure will ever enter it, nor will anyone who does what is shameful or deceitful, but only those whose names are written in the Lamb's book of life.
Can I just ask you one question ………? Does that finish line excite you? I am sorry to say that if it doesn't you need to study these scriptures because if you believe in Jesus Christ as Savior the things described in these passages is your finish line and will be your prize. That should excite ALL who believe in Jesus as Savior.