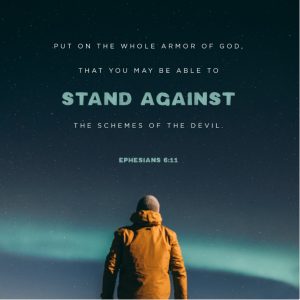 Romans 7:18-21
"For I know that nothing good dwells in me, that is, in my flesh.  For I have the desire to do what is right, but not the ability to carry it out.  For I do not do the good I want, but the evil I do not want is what I keep on doing.  Now if I do what I do not want, it is no longer I who do it, but sin that dwells within me.  So I find it to be a law that when I want to do right, evil lies close at hand."
The apostle Paul wrote these words in his letter to the Romans thousands of years ago but it's as though they were just written for me.
It has been 7 weeks since we last spoke and the best way I can describe to you why it has been so long is through Paul's words.  I have so desired to write to you sooner but have instead grown increasingly frustrated with my inability to do so.
God has been awakening me for several weeks now but the "ah ha" moment came late last week.  When I spoke to a dear mentor of my frustration with myself that I had fallen off track with my writing he said very simply, "Well you just need to push through.  You know what that is."  The tears well in my eyes even as I write it to you now.  So simple.  So true.  I knew exactly what it was but I wasn't pushing through…I wasn't fighting!
2 Corinthians 10:3
"For though we walk in the flesh, we are not waging war according to the flesh."
Our enemy is invisible to our eyes.  That invisibility can make it easy to let our guard down, to forget that there is a war waging ALL THE TIME.
Ephesians 6:12
"For we do not wrestle against flesh and blood, but against the rulers, against the authorities, against the cosmic powers over this present darkness, against the spiritual forces of evil in the heavenly places."
I grew naive, I grew complacent, I stopped fighting, and as a result I began to struggle.  Slowly at first, a skipped day of Bible study to sleep in, a skipped work out or 2, a moment of frustration with the kids, an unkind word to my husband in a moment of irritation, until it had been a week since I'd been in the word, 2 weeks since I'd done a work out until I was an Oreo eating, TV watching, short tempered miserable mess of a woman!!
But, like always, God is there, patiently waiting on me.  So I picked up my notebook and my Bible and went to work.
2 Corinthians 10:4-5
"For the weapons of our warfare are not of the flesh but have divine power to destroy strongholds.  We destroy arguments and every lofty opinion raised against the knowledge of God, and take every thought captive to obey Christ."
And that's what I did.  I went to battle!
And if you are struggling I challenge you to do the same.  Shut the TV off, put the Oreos down,  grab paper and pen, your Bible and start your list.  I want you to get real honest, ugly honest, like when you're really sad and you do the ugly cry, ya know?  That's how honest God wants you to be with Him, not because He needs to know but because He needs you to open your heart.   No matter how ugly or embarrassing those lies you're believing may be I want you to write them down.  You can burn them later if you're afraid that others may see them but get them out because they are what is holding you back from what you really want to do, what you really want to be.
And if you haven't been constantly battling, fighting the good fight, whether you realize it yet or not there are 100s of lies you are believing right this very moment!  And those lies have created fear in you that are holding you back and that's why you are struggling to do the right things, the things you want so badly to do but can't  bring yourself to do.  And you are not alone.
And when you're done with your list of lies you can start a new notebook (or maybe that's just me, I always run out of paper.  Once I get started it's like that scene in Anchorman after their street fight where Ron Burgundy sits back and says,"Well that escalated quickly.") and battle against each one of those lies with a truth from God's word.
For example one of my lies was about going to the gym.  I thought I hadn't been going to the gym because I had gotten off track after vacation and I have been super tired lately because of an auto-immune flare up but when I got "ugly honest" I saw I had actually been believing a lie that I shouldn't worry too much about working out so much because I was always going to be a little chubby, that I won't ever be as thin as some of the other women I see.  And I know that my body is a temple for God and all of that bit honestly, that just wasn't cutting it for me on this one this time so I Google searched scriptures about exercise to see if I could shed some fresh light on the subject and ran across 1 Timothy 4:8
"For physical training is of some value, but godliness has value for all things, holding promise for both the present life and the life to come."
There is value in physical exercise.  It bring us closer to God.  It's the flesh, the world, that tells us we have to look like a fitness model or we are just wasting our time but God's word tells us the truth, that keeping a strong, healthy body is of value to us and is what He wants.
One more example before I leave you, a lot of the lies I uncovered had to do with writing this blog and once again I thought I had just gotten off track because I was busy but mainly I discovered I had been believing that I shouldn't be writing because I'm not a good enough writer and it didn't matter anyway because it wasn't helping anyone.
Romans 8:28
"And we know that for those who love God, all things work together for good, for those who are called according to His purpose."
Jeremiah 29:11
"For I know the plans I have for you declares the Lord, plans to prosper you and not to harm you, plans to give you hope and a future."
Living that purpose, that plan that He has for you and for me lies in continually uncovering these little white lies that we're believing right now, many times without even realizing we are doing it. This is the battle!  This is the victory!  But we can't have that victory if we stop fighting.  I let me guard down friends, and I am fervently praying that if you have done the same that you will pick up your armor and start to fight again.
May God bless your journey,
Love, Katie
2 Timothy 1:7
"For God gave us a spirit not of fear but of power and love and sound mind."