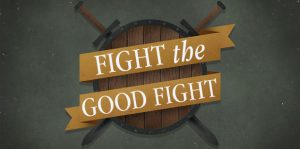 Hello reader,
We have arrived at our last story in our series on mental illness.  It has been an incredible journey to me and an unspeakable pleasure to be trusted to share these women's stories over the past few months and I cannot thank them enough for their bravery and honesty.  This is how we win!  We win by having courage and being honesty!  Every day is a battle and we can choose to give the victory to Jesus or we can give it to the enemy; it's as simple as that.  I just love how simple Morgan, and all of these women we've gotten to know recently, have made it to give Jesus the victory in their every day but just being courageous enough to get honest with themselves and their families and us.
The abandonment and betrayal in Morgan's life started in the 1st grade when her father suddenly left their family and moved away to Virginia.  I wish I could tell you it ends there, dear reader, but I cannot.  Her mother then remarried and it was only a few years before her stepfather and her divorced and her mother then left her and moved away.  The two people whom were supposed to love her unconditionally in this world gone before middle school!  The trauma of these events at such a young age threatened to ruin her.  She suffered with depression and anxiety but unfortunately did not know what those even were until just a few years ago when her husband, after having cheated on her repeatedly for years, left her and she found herself in the doctor's office, having suffered a major mental breakdown.  She then learned about PTSD and depression and anxiety and instead of laying down and admitting defeat she got to work fighting the good fight!  She found a good Biblical counselor that has helped her to learn the value of prayer and she says it's the best medicine we have.  Imagine, taking prayer like we would take a pill.  When those thoughts begin to rise up, we take our pill of prayer and it coats us with peace and love, that unconditional, never ending love that we all so crave.  Can it really be that simple?  Morgan says yes!  Let's start believing, truly believing, in the power of prayer and see how it can change our lives, change our stories into victories for Him!
Morgan admits sleep is hard to come by.  It's a nightly battle of quieting her spinning mind enough to get the rest she needs.  And it's not just her, her daughter now suffers from nightmares and anxiety after her father leaving, so she's not just fighting for herself but for the next generation.
Morgan is doing her part to stop this continual cycle we see of unawareness of our mental health by talking openly and honestly with her daughter about her struggles and acknowledging the importance of her daughter's mental health as well.
If we had an open wound on our bodies there is no way in God's green Earth that we would not immediately rush to the doctor and get it taken care of!  Why should our internal wounds be any different?  We should all be a brave as Morgan, and all the others out there, to run to the great Healer!  Why are we ignoring open, ghastly wounds, dear readers?  Let's get out there and fight the good fight and start to win this battle to regain the true and ever lasting joy that God intends for us!  Let's stop suffering in silence!  Let's stop ignoring those infectious wounds!  Ignorance is not bliss!  It's sadness, and overwhelming anxiety about our past, present and future.  It's debilitating depression.  Let's stand up like Morgan and say no more!
2 Timothy 4:7 I have fought the good fight, I have finished the race, I have kept the faith.  Henceforth there is laid up for me the crown of righteousness, which the Lord, the righteous judge, will award to me on that Day, and not only to me but also to all who have loved his appearing.
We have not yet finished our races of course, but in keeping the faith and focusing on what is to come for those who believe we can win the victory for Jesus, one day at a time.
Dear Heavenly Father,
Thank you for this journey we have taken together.  Please keep the lessons you have taught us through these stories fresh in our minds so we can continue to press on and fight the good fight.  Bless Morgan, her daughter, and all of us with your unending peace as we continue to grow and heal with you, our great physician.
We love you and praise you always,
Your daughters and son,
Amen