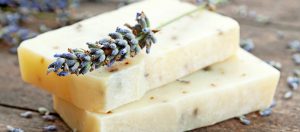 There are 4 dreaded words no one ever wants to hear from his or her spouse, "I…TOLD…YOU…SO."  They just send a shiver down your spine, don't they?
Thankfully these are words Stacey's husband humbly did not make her bear recently.
Even though she had always struggled with anxiety, and occasionally mild depression as a result, and wondered if she may benefit from medication, she did not try them, because she knew how her husband felt about anti-anxiety or anti-depressant medications, or any kind of medication that was not completely necessary.
But after a car accident a year and a half ago in which the man in the other vehicle was injured, she found herself unable to let go of the guilt she was left with because of his injuries.  Even though the accident was not considered her fault she could not fight the shame of having hurt someone when all she wants to do is make people happy.  It was in the face of so many overwhelming emotions she turned to her doctor out of a place of desperation and agreed to try the prescribed medication to see if it would help her, but quickly realized quite the opposite.  She did not like the way the medicine made her feel and found herself again in a place of guilt and torment as she felt she was unable to truly be there for her children and husband in the ways she needed to be and therefore did not feel it was truly helping her.  She therefore decided to discontinue the medication and look into better options for her.  This is important, better options for her.  She says, "I am not a doctor and I would never judge anyone that needs medication for anything, but I couldn't continue to pursue an option that kept me from being there for my family."  She just needed to try it for herself and once she did she had the confidence to pursue other copying techniques and for her it boiled down to creativity; a hobby, something she enjoys to keep her mind focused and positive by enjoying an activity she loves.
So she got to work, researching on the Internet and at the local library, finding ways to cope to get herself through this rough patch, because even though she knows that God was the one leading her out of the dark, she also knew it was up to her to continue to do the hard work of keeping herself in the light and creating for herself a life where she could not only make others happy but make herself happy too.  So she starting focusing on how she could cope in ways that made sense in her life and I pray you will be as blessed by her discovers as I have!
She had already discovered soap making and knew she loved it, so she went and found every book at the library on soap making as well as essential oils, DIY's and self-help books and dug in, discovering along the way that if she could keep her mind busy, she could keep her mind happy.  She spends time in nature, finding joy in the little things, spending intentional time enjoying her children and found a healing she couldn't have found otherwise.  She threw herself into soap making, especially, as a way to save herself from herself.  For her it has been about changing her thought process more than anything, getting out of her own mind and not allowing herself to dwell on things but instead focus on others, especially her children; they have been her primary driving force as she continues to push through because she knows they need her.  And some days it takes looking at herself in the mirror and saying, "I am going to make today a good day."
Almost everything about Stacey's beautiful story reminds me of apostle Paul's statement in Philippians 3:12-14 "Not that I have already obtained all this, or have already arrived at my goal, but I press on to take hold of that for which Christ Jesus took hold of me.  Brothers and sister, I do not consider myself yet to have taken hold of it.  But one thing I do: Forgetting what is behind and straining toward what is ahead.  I press on toward the goal to win the prize for which God has called me heavenward in Christ Jesus."
None of us have it all figured out, nor will we ever, but as we pray for Stacey and her family this week all we can do is press on and stay open to all life has to offer us.
Dear Heavenly Father,
Please bless Stacey and her family as she continues to bless others through the incredible talents and abilities you have blessed her with.  Thank you for the incredible mother and wife she is and please help her to know how deeply proud you are of her as your beloved daughter.  Open each of our eyes to the talents and blessings you have given us so we may bless each other as she has done for us.
In Jesus' name we pray,
Amen