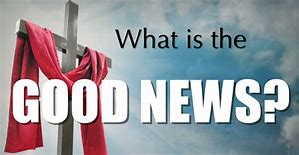 http://archive.org/details/wolcottchristianchurch.org--the-good-news--the-good-news-part-8-drinking-the-good-stuff
Psalm 36:5-9, "Your love, Lord, reaches to the heavens, your faithfulness to the skies. 6 Your righteousness is like the highest mountains, your justice like the great deep. You, Lord, preserve both people and animals. 7 How priceless is your unfailing love, O God! People take refuge in the shadow of your wings. 8 They feast on the abundance of your house; you give them drink from your river of delights.9 For with you is the fountain of life; in your light we see light."
Take a drink from the one whose:
Love reaches to the heavens.
Faithfulness reaches to the sky.
Righteousness is like the highest mountains.
Justice is like the great deep.
He is the Lord of all and His love is unfailing.
He is refuge and protection.
He is abundant and drink from His river of delights.
He is a fountain of life and through Him we see light.
John 7:37-38, "On the last and greatest day of the festival, Jesus stood and said in a loud voice, "Let anyone who is thirsty come to me and drink. 38 Whoever believes in me, as Scripture has said, rivers of living water will flow from within them."
God will bless those who seek Him and are committed to living life His way and they WILL NEVER THIRST!