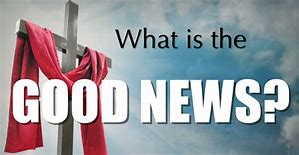 http://archive.org/details/wolcottchristianchurch.org--sermon--the-good-news-part-7-the-perfect-role-model
Want to start out with a question. If you were looking for a role model who would it be?
Maybe a star athlete like Lebron James, Michael Jordan, Tom Brady, Anthony Rizzo or Kris Bryant.
Maybe an actor, actress or TV personality.
Maybe a successful business person or successful entrepreneur.
Charles Barkley was a successful basketball player first at Auburn University and then in the NBA with the Philadelphia 76ers, Phoenix Suns and Houston Rockets. His NBA career spanned from 1984-2000. He was an 11-time NBA all-star and was MVP of the league once in 1994. He won two gold medals with the USA Olympic team. He was known as the "round-mound of rebounds" as he had a propensity for rebounding the basketball.
Throughout his career, Barkley had been arguing that athletes should not be considered role models. He stated, "A million guys can dunk a basketball in jail; should they be role models?" In 1993, his argument prompted national news when he wrote the text for his "I am not a role model" Nike commercial. Dan Quayle, the former Vice President of the United States, called it a "family-values message" for Barkley's oft-ignored call for parents and teachers to quit looking to him to "raise your kids" and instead be role models themselves.
Barkley's message sparked a great public debate about the nature of role models. He argued, I think the media demands that athletes be role models because there's some jealousy involved. It's as if they say, this is a young black kid playing a game for a living and making all this money, so we're going to make it tough on him. And what they're really doing is telling kids to look up to someone they can't become, because not many people can be like we are. Kids can't be like Michael Jordan.
Charles Barkley is colorful, funny and extremely knowledgeable about the game of basketball. I am not sure he believes what I do concerning role models, but I do agree with him that it is unfair and unrealistic for kids to idolize and look at another human being as the perfect role model.
How about this question ……… Is there a perfect role model and if so, who would that be?
I believe there are a couple of verses in the Bible that answer that question with a resounding YES.