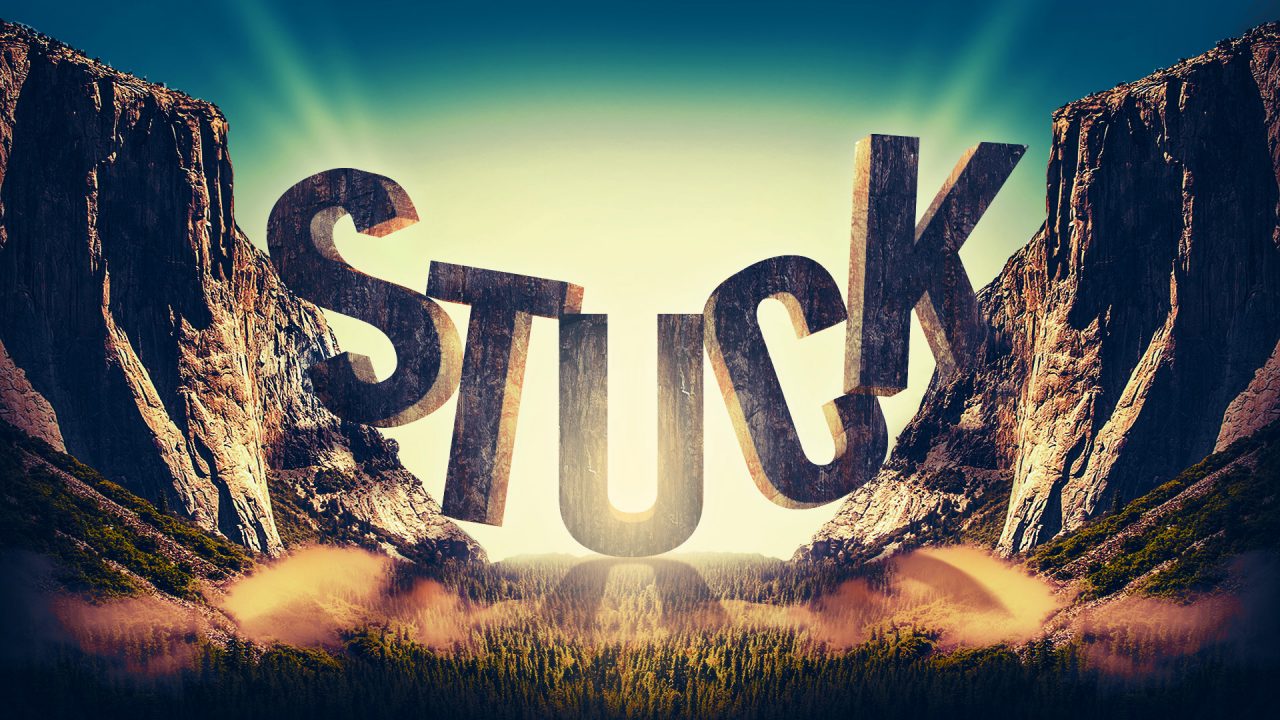 ***We apologize for not having the audio recording of this message. Enjoy reading the full transcript of the message. Check back later in the week as we are going to try to get the audio version loaded.
During July of 2018, I had been in Indianapolis doing a hospital visit and was driving home on I-65. I had been driving along thinking about the vacation that Pam and I were going to leave on in a couple of days. We were going out to Lancaster County Pennsylvania and I was looking forward to it. Then the unthinkable happened as I heard a bang followed by the rumbling of a flat tire. How could this happen and of all places why on I-65? I had just passed the Frankfort/Attica exit and had gone down a hill and I was able to baby my car up past the top of hill to where it was level and I pulled over on the shoulder. I had changed one tire before since owning my Prius, so this was not a first-time experience with using the spare tire and the jack that came with the car. I got the spare donut tire out and got the jack out. Then I started trying to get the lugs on the car loose. Semi-Trucks, pickups and cars of every kind were flying by and I could not get the lugs loose. I was literally stuck. I called my son Rick and he suggested that I stand on the lug wrench. I did that and I was able to get each of the lug nuts loose and eventually I did get the tired changed. I was relieved because I had gotten relief from the feeling of helplessness and being stuck.
l think that we would all agree that there is no fun or enjoyment in being stuck. Whether it is a car braking down, a flat tire, or being stuck in the snow or mud.
What about we get stuck in life? For the next few weeks we are going to do messages on being stuck spiritually, relationally, marriage, financially, in addictions, fear (worry and anxiety) and depression.
Think about this ……… how many of you can say you have either been or are now in a place where you would say that you are spiritually stuck?
Maybe you don't have the zeal for the Lord you used to have? Maybe you struggle to pray, read the word, share Jesus' love with others or possibly even getting to church this morning was a struggle?
What should you do? Is there hope? Can you get Un-Stuck?
Mark 10:46-52, "Then they came to Jericho. As Jesus and his disciples, together with a large crowd, were leaving the city, a blind man, Bartimaeus (which means "son of Timaeus"), was sitting by the roadside begging. 47 When he heard that it was Jesus of Nazareth, he began to shout, "Jesus, Son of David, have mercy on me!" 48 Many rebuked him and told him to be quiet, but he shouted all the more, "Son of David, have mercy on me!" 49 Jesus stopped and said, "Call him." So they called to the blind man, "Cheer up! On your feet! He's calling you." 50 Throwing his cloak aside, he jumped to his feet and came to Jesus. 51 "What do you want me to do for you?" Jesus asked him. The blind man said, "Rabbi, I want to see." 52 "Go," said Jesus, "your faith has healed you." Immediately he received his sight and followed Jesus along the road."
Jesus and His disciples were headed for Jerusalem. The disciples did not understand that Jesus was going to Jerusalem to be crucified. The crowd was large as they approached Jericho because these people still believed that Jesus was coming be their King and deliver them from their agony and oppression that they were suffering at the hands of the Roman government. Ultimately it would be these same people who would demand that Jesus be crucified.
On the side of the road laid a blind beggar by the name of Bartimaeus. His father's name Timaeus in Greek meant honor, but other than that we don't know a whole lot about him.
Up to this point of his life his existence depended on begging and others giving to him so that he could survive. This was a man that had no hope and would have been looked at as despicable by others, but even though he could not see he had heard about Jesus of Nazareth.
Put yourself there on the road to Jericho. Bartimaeus heard the roaring of the crowd and assumed that Jesus was near. He started yelling in desperation "Jesus Son of David have mercy on me" and others rebuked him and told him to be quiet because their King (so they thought) was coming. He continued to shout out more "Jesus Son of David have mercy on me".
Then Jesus stopped among all the noise and all the crowd and called for the blind man Bartimaeus. Immediately Bartimaeus left his cloak on the ground and came to Jesus and Jesus asked him what he wanted from him. With no hesitation Bartimaeus told Jesus he wanted to see, and Jesus told him "your faith has healed you" and immediately his sight was restored.
Blind Bartimaeus was blind no more and he was Un-Stuck from the circumstances that had been debilitating to him his whole life. Why was he UN-Stuck? Clearly, it was because of his faith in Jesus.
Stuck on Self
 It is so easy to fall into living the "Gospel of Self". The "Gospel of Self" declares that I am ok and you're ok. In other words, we are all just ok. We grow up, we get a job or career, we may or may not get married, we acquire stuff and make more money and acquire more stuff, we may or may not choose to have children, we get old and then we retire and live what is commonly referred to as "The Golden Years" and hope we have acquired enough money and stuff to make retirement enjoyable.
The "Gospel of Self" many times will present a form of religious activity in a person's life. Some of the activities of a person stuck living this gospel might be to occasionally go to church, pray and read the bible. They would typically be the person that would be considered a "good person".
Those involved in the "Gospel of Self" also, will proudly make statements such as:
I am glad I could muster up the strength and intestinal fortitude to make it through that.
I am thankful my Daddy and Mama raised me to be such a strong independent individual because that is the only way I am making it through this life.
When things get tough, I just pull myself up by my boot straps and keep trudging on.
I am just a pretty good person making it through this life as best I can.
The problem with this philosophy is we always get stuck when we follow any of these philosophies. The reality is there isn't enough intestinal fortitude and strength to make it through.
An article in New York magazine reports that the self-help movement has mushroomed into an "$11 billion industry dedicated to telling us how to improve our lives." The article observed:
Today, there are at least 45,000 [books] in print of the optimize-everything cult we now call "self-help" …. Twenty years ago, when Chicken Soup for the Soul was published, everyone knew where to find it and what it was for. Whatever you thought of self-help—godsend, guilty pleasure, snake oil—the genre was safely contained on one … bookstore shelf. Today, every section of the store (or web page) overflows with instructions, anecdotes, and homilies [from self-help books] …. [Self-help books] replaced doctors, priests, and therapists (and maybe even parents, senators, and teachers) with public personalities who gave names to the problems of millions.
The article offered titles and brief descriptions for some of today's most popular self-help books:
How to Make People Like You in 90 Seconds or Less
How to make a lasting good impression, from teeth to breath to handshake to small talk.
Influence: The Psychology of Persuasion
Business and science-tested strategies for bending others to your will.
59 Seconds: Change Your Life in Under a Minute
Provides behavioral tweaks … in an amount of time anyone can spare.
The 4-Hour Workweek
Self-help's current version of get rich or get good at anything quick.
The 4-Hour Chef: The Simple Path to Cooking Like a Pro, Learning Anything, and Living the Good Life
How to Think More About Sex
Yes, that is the real title.
The Gospel of Self can take different paths, but always leads to the same destination and that is getting stuck.
Un-Stuck Through the Gospel
The Gospel of Jesus Christ is very different in that it presents that I am a mess and you are a mess and that we are just messy people. The church is not for sinless and perfect people. The church is for those who struggle and ultimately overcome sin and difficulties in their lives with each other's help. You and I were never created to have enough strength to live this life in our own strength and independence. You and I cannot pull ourselves up by our boot straps because we will just continue to fall farther when we do. We were not created to live perfect lives because we are not Jesus and we cannot accomplish that. We can try to muster up all the goodness that we can, and it is not going to be good enough.
In our text Bartimaeus knew he had one hope to get un-stuck and that was a relationship with Jesus Christ. It was receiving God's Grace (God's gift) through his faith in Jesus Christ that restored his sight.
You and I need to realize a couple of things.
In order to receive this grace, we must believe in Jesus Christ as Savior. How many people do you know that make statements such as "Yeah I believe that there is a God", "I believe in the Big Guy" or maybe "Yeah I know there is the Man upstairs".
James 2:19, "You believe that there is one God. Good! Even the demons believe that—and shudder."
Believing that there is a God is not the Gospel that can save us from sin.
Listen to what Jesus said ………
John 14:6, "Jesus answered, "I am the way and the truth and the life. No one comes to the Father except through me."
Without a relationship with God through faith in Jesus Christ we are stuck both in this life and eternity to come. God's will is for none of us to be stuck in this place, but sadly many are.
Secondly, if we know Jesus Christ as Savior there are times that we will get stuck and that is why we must know how to get un-stuck.
I John 1:8-9, "If we claim to be without sin, we deceive ourselves and the truth is not in us. 9 If we confess our sins, he is faithful and just and will forgive us our sins and purify us from all unrighteousness."
Getting un-stuck from sin:
Confess the sin. Confession should be a regular part of our prayer lives.
Purifying is repentance. Allowing God to change our hearts and minds about what we are struggling with.
How about when we are spiritually dry, or we have lost our way?
Christian Counselor Mark McMinn shared this:
A young woman I met described her childhood in a home where self-esteem was the primary virtue. Her parents taught her that she was delightful, talented, good-hearted, intelligent, and witty …? But as she grew up, she felt that something important was missing from her incubator of childhood self-esteem. Somehow, deep-down, she always knew there was an intrinsic need for healing, an inner darkness, a moral decay, which was also part of her character. As she ventured into the teenage traps of promiscuity and drugs, she felt like an imposter, as if no one could know about her true self or else they would stop loving her. She didn't need another self-esteem button or sticker to wear around the house. What she longed for was authentic awareness of her good and bad qualities, and love that was big enough to embrace her regardless of her sin. When she turned to God as a young adult, she found what she had been longing for? One who knew every dark corner of her soul and still (offered) her love, forgiveness, acceptance, and grace.
Conclusion
Blind Bartimaeus knew the only hope that he had as to have an encounter with Jesus. It is no different for you and I when we get "stuck" spiritually.
If you are "stuck" you don't have to remain stuck.
Two questions this morning:
Are you stuck because you have never accepted Jesus Christ as Savior? We can help you get un-stuck.
Are you stuck because you are living "The Gospel of Self"? It could be because of unconfessed sin or apathy in your relationship with God, but the reality is you don't have to remain "stuck".