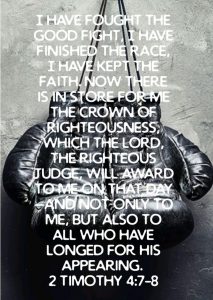 No, I sadly do not actually own 52 different dresses, but I did wear a dress on 52 different days in 2019.
This plight began at the end of 2018 when I noticed my church attire was suddenly sorely lacking.  Tattered jeans and a mostly clean blouse or sweater had become the norm for Sunday mornings, thrown on with little or no thought or planning.
Now, don't get me wrong.  I do not believe you have to dress up for church at all!  In my opinion, God does care what you wear on the outside, only what He sees on the inside.
But for me my attire was reflecting the state of my current spiritual health.  Frankly, I was being lazy on the outside because I was being lazy on the inside and I was bored stiff!!
So, I made a simple commitment to wear a dress to church every Sunday in 2019 and here's how it went:
In January it was new and exciting
by February it was a chore
In March I almost quit
by April I was tired of layers to keep warm
In May I went shopping
by June it was easier
In July it was welcome to beat the heat
by August I forgot it wasn't the way it had always been
In September I realized it was working
by October I was feeling more confident
In November I had to go shopping again
by December I could look back and see 52 dresses that drew me closer to my Heavenly Father and my thankfulness abounded!
Growing up. I had a friend who referred to this as, "dressing up for Jesus" and that's what it became over the year.  All along I knew it was not about my outward appearance, but about my inward appearance.  I needed to dress up for Jesus so I could show Him I still cared; I still cared to draw near to Him in new ways.
Any relationship can get stale if we aren't nurturing it and that's exactly what 52 dresses did for me.  It helped me to nurture my relationship with God and it has breathed new life into me!  2019 was a year for preparation; God has been preparing me for new opportunities because 2020 is now going to be the year of action for me which, honestly, is a little scary.  But I will not fear for I am not alone!
I always try to commit a Bible verse to each upcoming year and my verse for 2020 is one of best friend's favorite verses from 2 Timothy 4:7&8:
"I have fought the good fight.  I have finished the race, I have kept the faith.  Henceforth, there is laid up for me the crown of righteousness, which the Lord, the righteous judge, will award to me on that day, and not only to me but also to all who have longed for His appearing."
I don't know what battle you're fighting as you read this but please know that I will be praying for your battle, because I know we all have them.
We're all fighting battles.  It may be a battle you've been fighting for years or it might be something new this new year has in store for you.  But either way let God be your front line this new year.  Don't try to push ahead of Him.  Allow Him to fight for you.  And I'm speaking as much, or even more, for myself than others right now but just imagine the victories we can have!!!!
I'm very excited for the new year and hope you are too, no matter your battles.
If I can pray for you in any way it would be a privilege, please let me know.
Happy New Year!
Love,
Katie