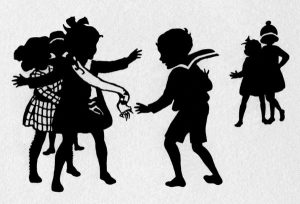 "Someone needs me."
I sat in my regular pew (we'll talk about that later) in church a few months ago with these words ringing in my ears, repeating over and over in my mind.
"Someone needs me."
"Someone needs me?"
And even though I already knew the answer I asked myself the question anyway, "But what can I do?"
Okay, I knew what it was I could do because if I'm really honest I've been dragging my feet about doing it for over a year now.  But regardless, the excuses just kept trying to weasel their way in.
But I'm so busy with the kids and with work and with life…
But I am already teaching Sunday School…
But what if it's too much and I get sick again…
But what if I fail…
So many excuses, so little time before the end of service.
BUT…Someone needs me.  These words will not stop running through my mind on a loop.
2018 became the year of no more excuses for me.  It did not begin that way but I quickly found myself doing things I never thought I could do, things I'd never even dreamt of!  So why should 2019 be any different?  The bad news for my well thought excuses is, it's not any different, so here we are!
The next step in my journey will be the first step of our journey together.  So, I welcome you, dear reader, this blog is for you.
"Come to me, all you who are weary and burdened, and I will give you rest.  Take my yoke upon you and learn from me, for I am gentle and humble in heart, and you will find rest for your souls.   For my yoke is easy and my burden is light."  Matthew 11:28-30 (NIV)
Rest here with me, dear reader, as we learn together from the greatest teacher ever how to start winning the battles in our everyday lives.  The battles against excuses, against criticism, against hatred, against pride, against selfishness…the list could go on and on and on just like my excuses did.
But. no. more.
I am taking a stand.  Against everything that can so quickly suck the joy out of our everyday lives.  And I sincerely pray you will join me.
If you are ready to start living your best life then jump in and comment below with your thoughts and prayers and we'll meet back here next week.
With love,
Katie